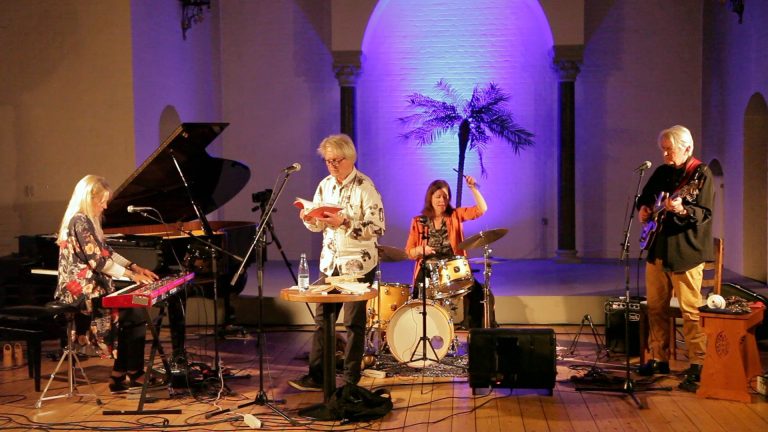 Peter Laugesen – spoken words
Irene Becker – keyboard, flygel mm
Pierre Dørge – guitar mm
Benita Haastrup – percussion
Den århusianske  digter Peter Laugesen har allieret sig med Irene Becker og Pierre Dørge fra New Jungle Orchestra, som har spillet i flere end 50 lande. Her udgør de – sammen med slagtøjsspilleren Benita Haastrup – Den Kosmiske Trio, hvis musik udfolder et aldrig før set eller hørt univers af lyd, der kan få en ny tids jungle til at bryde jublende frem gennem asfalten.
Peter Laugesen & The Cosmic Trio
The poet has joined forces with Irene Becker and Pierre Dørge from New Jungle Orchestra. With the percussionist Benita Haastrup, they make up The Cosmic Trio, whose music unfolds a hitherto unseen, unheard-of universe of sound which can make the jungle of a new age break jubilantly through the asphalt.